For the past two years, the Global Coffee Platform has been developing GCP Progress, an online tool that allows all coffee stakeholders to measure their individual and collective performance against agreed indicators. Thanks to the support of different key stakeholders in the coffee sector and a wide group of GCP Members, an initial version of the tool will be launched in the first quarter of 2018.
The software will be tested and piloted in the field under the coordination of the Vietnam Coffee Coordination Board. It aims to collect profile information of farmers and to monitor the adoption of sustainable coffee production practices at farm level. While the reporting will focus more on national sustainability goals contained within the National Sustainability Curriculum (NSC), the tool will align with the global Sustainable Development Goals.
The Di Linh district in Vietnam's Lam Dong province has been chosen to be the target area of this piloting phase. The local authorities of the district have shown great commitment in mobilizing their resources and facilitating the collection of data, including the identification of enumerators, support for delivering the trainings and guiding the monitoring process. The Ministry of Agricultural & Rural Development (MARD) has also agreed to propose this system in the law of crop production, and it will be expected to submit it to the National Assembly in April 2018 for approval, aiming to scale up the data collection in all coffee provinces.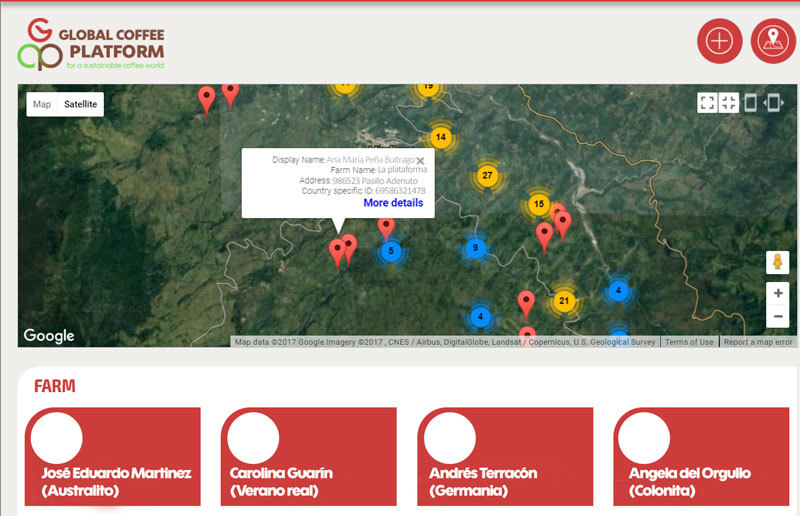 Mr. Le Van Duc – Vice Chairman of VCCB has stated "the reporting tool of GCP will help digitalize the coffee sector management in the future. Previously, we did not have systematic management, producing critical disadvantages in the development of the sector. We hope the sector will move forward to a stage where all information of farmers, such as area, varieties and progress of farmers in adopting sustainable practices will be recorded. This tool will improve our efforts in the coffee industry"
The reporting tool will facilitate the collection of data, its aggregation and measurement, and ultimately improve the way information is shared. GCP is currently developing this software together with a technical partner and different experts, who are constantly working on a global framework to gather the right data to measure the sector's progress towards the Sustainability Development Goals (SDG's). GCP Progress will also bring focus to the coffee sector on further action regarding farmer's income and sector productivity.
For more information on GCP Progress, click here.