GCP and SCOPI supported the "SARIBUMI" have been supporting the "SARIBUMI" Farmers Group for the last six months to access financial aid from the Rabobank Foundation. The expected support will positively impact more than 2.050 coffee producers in the Simojayan Village, Ampelgading Sub district, Malang District and East Java Province.
The Indonesian National Platform has been actively working with the SARIBUMI farmers aiming to facilitate their capacity, training them on effectively keeping track of their productivity, calculating profit and loss and measuring sales flow and traceability processes. As a result, the SARIBUMI group will submit a written proposal to the Rabobank Foundation expecting to receive a credit amount of USD 217,330. This sum will allow the farmers to access and improve their business units (fertilizer, coffee seedling, saving and loans, goat cattle, and purchase of coffee).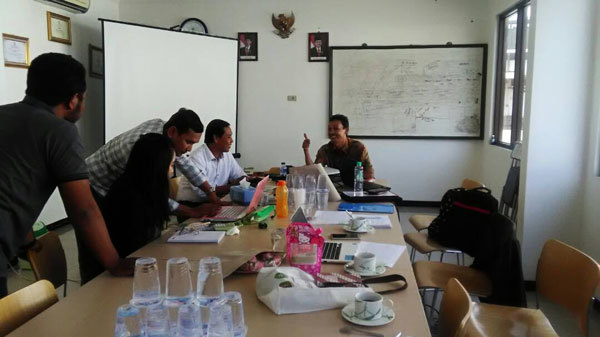 The experience gathered on this project has encouraged GCP Indonesia to spread the word and make this information available to other groups interested in applying to similar initiatives. An e-learning platform is currently under development and it is expected to launch its first version by the end of the year.